How good is life?
Been enjoying an amazing weekend. Kicked it off on Friday night with the work crew at the bar across from the office, and in a moment of alcohol-aided revelation, it finally hit me what kind of project I want to start. I also apparently had some interesting thing to say to Mel on msn, I plead not guilty. Gonna miss that kid when she's gone for 2 months.
Saturday morning the revelation was still there and pretty much the whole weekend I've been thinking about this project. World domination shall be mine next year.
So I've been spending the weekend finally kicking back to Nirvana's Live At Reading DVD (every bit amazing as I hoped and dreamed), getting my way into Season 6 of Curb Your Enthusiasm, and discovering a load of bands. It's been a bit of a geeky let's-try-finding-new-stuff kind of weekend for me. Currently losing my shit to Title Fight.
I don't know why I wasn't put onto these guys earlier, but they rule… I've also been giving Man Overboard a bit of a listen. Not so convinced on them but they go alright for a bit of a casual listen.
Forgot to mention we had Lee Kernaghan come into work on Friday. Genuinely nice dude. We even wound up on his twitter: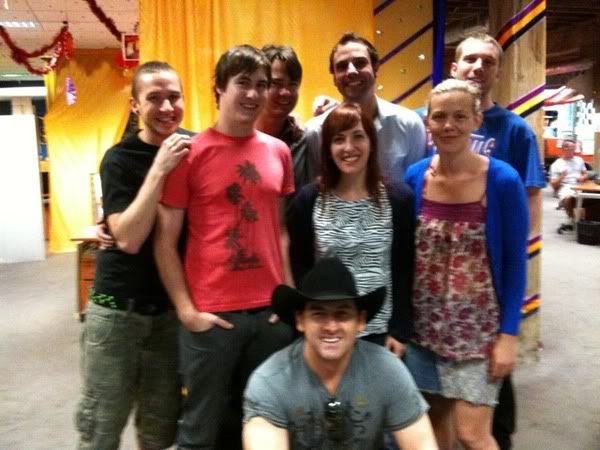 Written on November 8, 2009