Slum Doonk Leeds
Got into leeds about 1 pm yesterday and from what I could tell it was a pretty cool little city and now I'm wishing I gave myself a bit more time to check it out. Today is the Bank Holiday though, so everything's closed anyway… maybe not so much fun on a public holiday with everything closed, but I think I might have to come back sometime.
Slam Dunk North (Leeds) – wayyyyyyy better than South (London). Aside from the hour+ lineup just to get into the festival, once I was in it was all pretty good. All stages were indoors and for the most part it was pretty easy to get into every room… though I missed Moneen again thanks to that line outside.
Bands I saw:
The Wonder Years
Crime In Stereo
Rolo Tomassi
Blackhole
Set Your Goals
RX Bandits
Four Year Strong
New Found Glory
And lastly a photo of the view out of our hotel room in Leeds… Looks like a pretty grey and dull place (mostly thanks to the dodgy weather), but I really liked it here.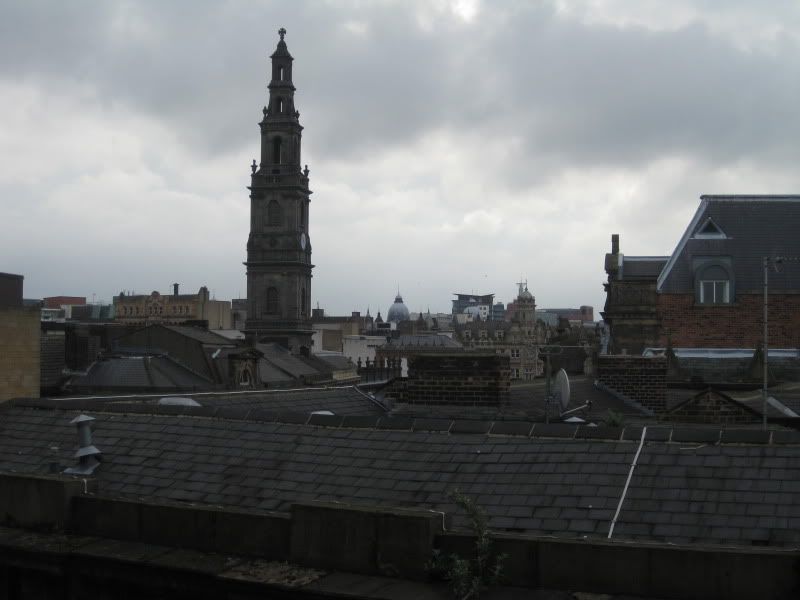 Written on May 31, 2010