Missouri loves company
St Louis. Gateway to the West. They even have a giant arch to prove it. The arch is awesome, such a potent symbol of just how spectacular and fun-filled this city is.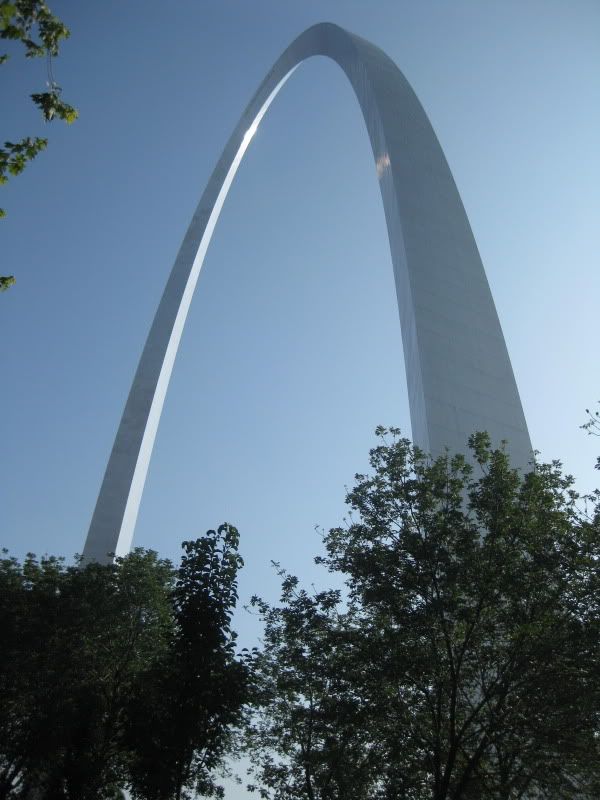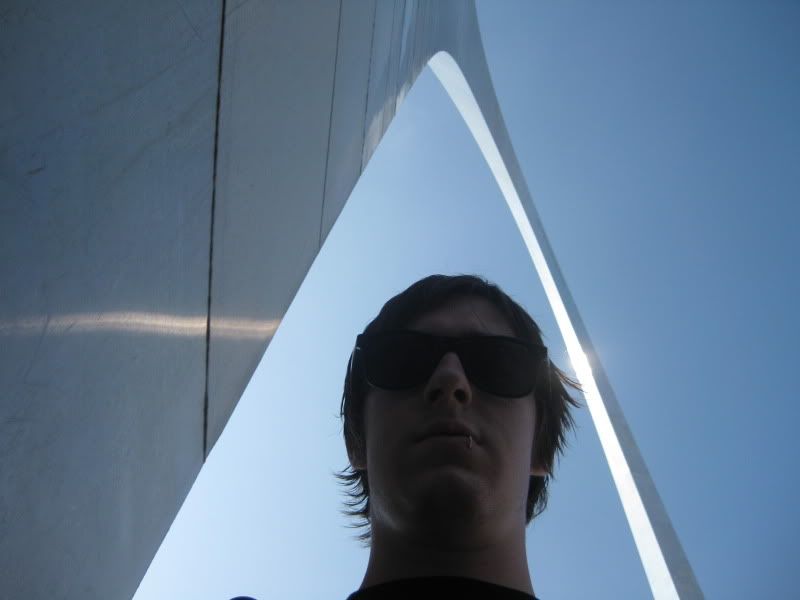 You can see it from the North. You can see it from the South. You can see it from the West. Hell, of course you see it from the East, over the Mississippi in Illinois!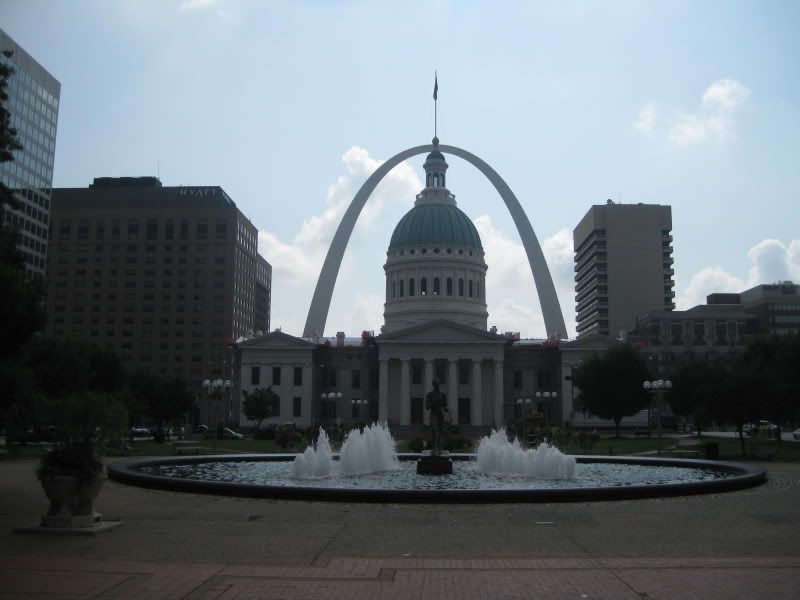 Oh yeh, did I mention they have a big ass arch? (PS, I'm living in North America these days, it's gonna be "ass" and not "arse" from now on)
So St Louis really isn't mindblowing. There's 3 things to do, as far as I can tell; See the arch, do the Heinekin Brewery tour, or go see a Cardinals baseball game. Two outta the three aint bad. The arch is actually pretty spectacular in real life, it kinda makes you ask yourself "why?", before logic kicks back in and reminds you "this is America, dumbass, that's why." You can even catch a tiny little pod all the way to the top. No room for claustrophobes.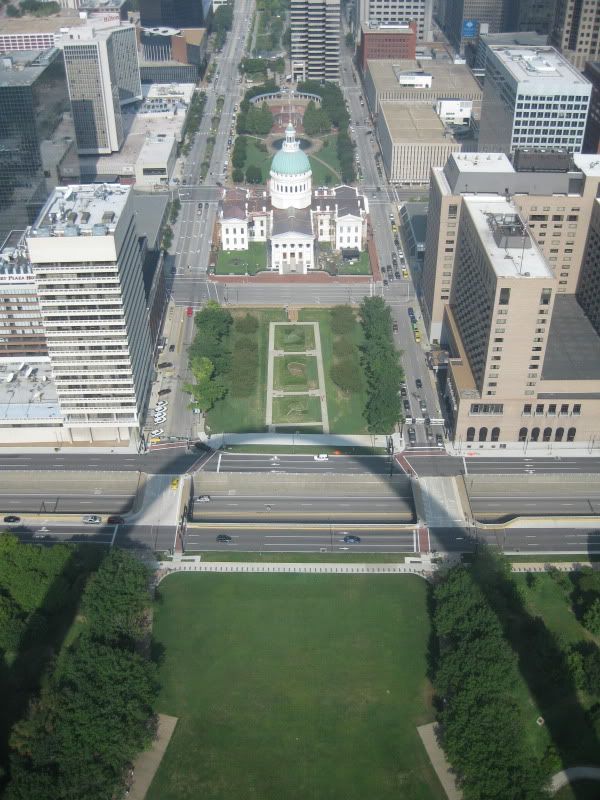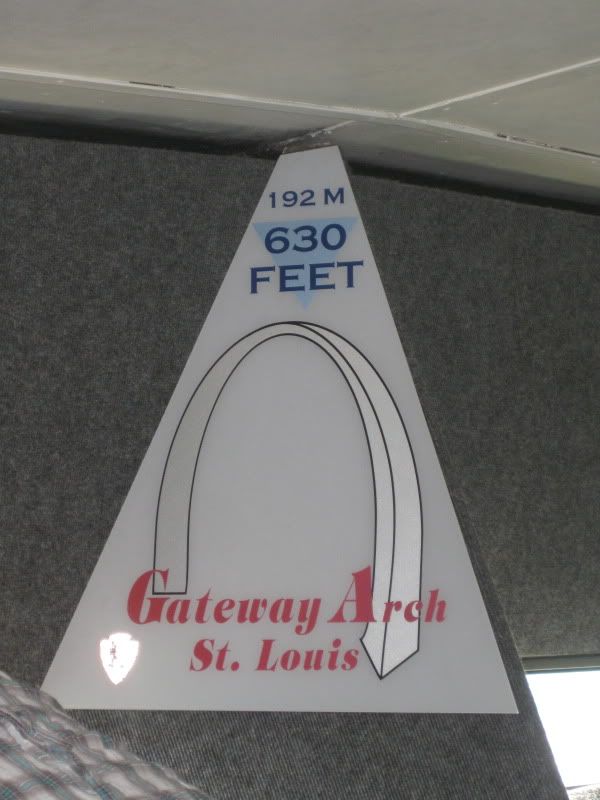 The other thing I managed to do was catch a Cardinals (baseball) game. That's now something else to cross off the bucket list. I was pretty keen to catch some baseball while in the states, and $24 for a ticket allowed me to do just that – albeit from the standing room only areas. Still, loads of fun, great atmosphere, great weather. Will definitely do again, given the opportunity.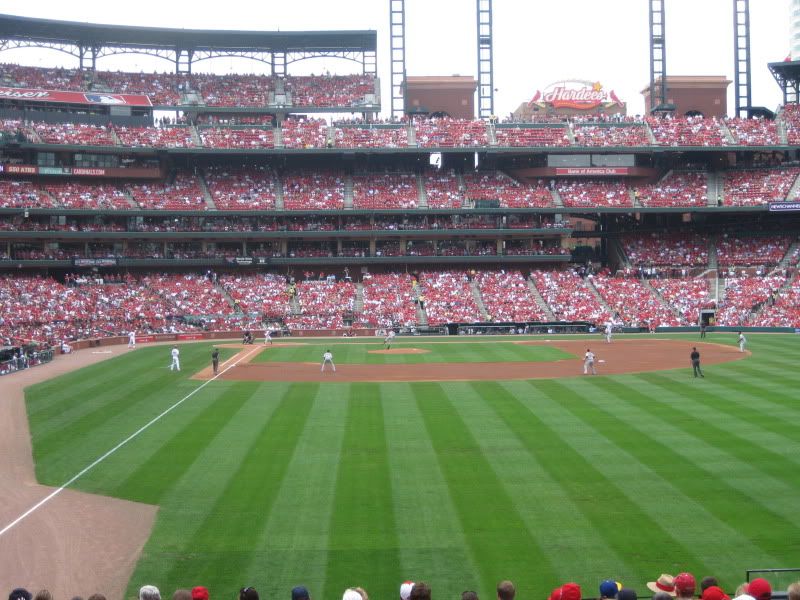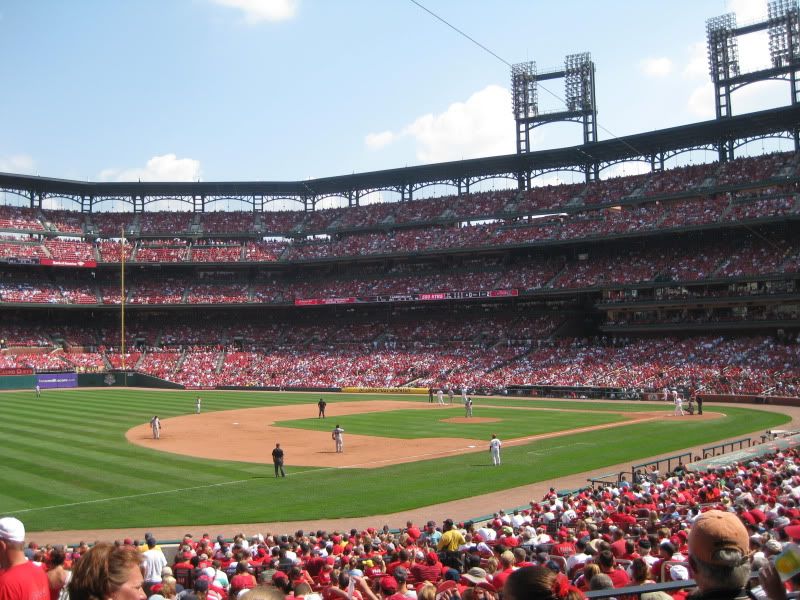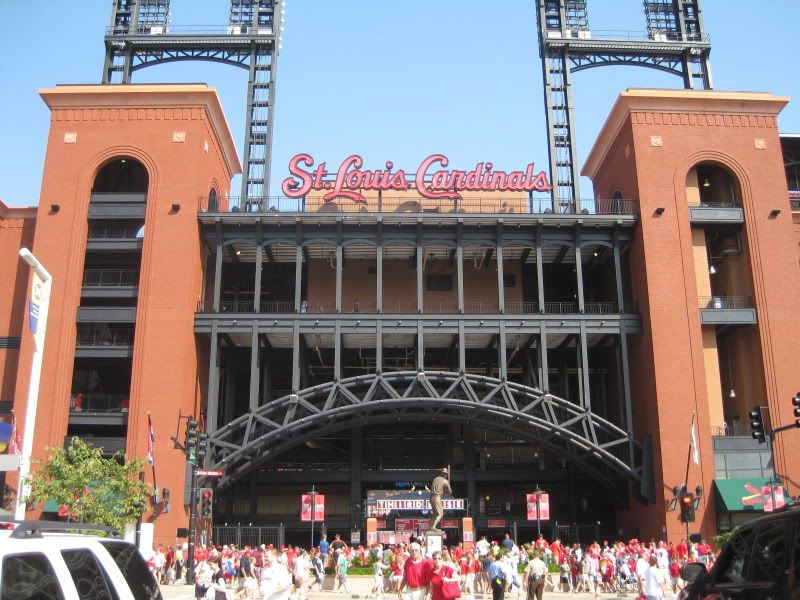 As for the actual game, well, the young cardinals take flight, while the San Francisco Giants appear to be the Rabbitohs of Major League Baseball, getting a major ass-whopping, 9 runs to none… oh, and they only got in 3 hits. ALL. FREAKING. GAME. Scoreboard below.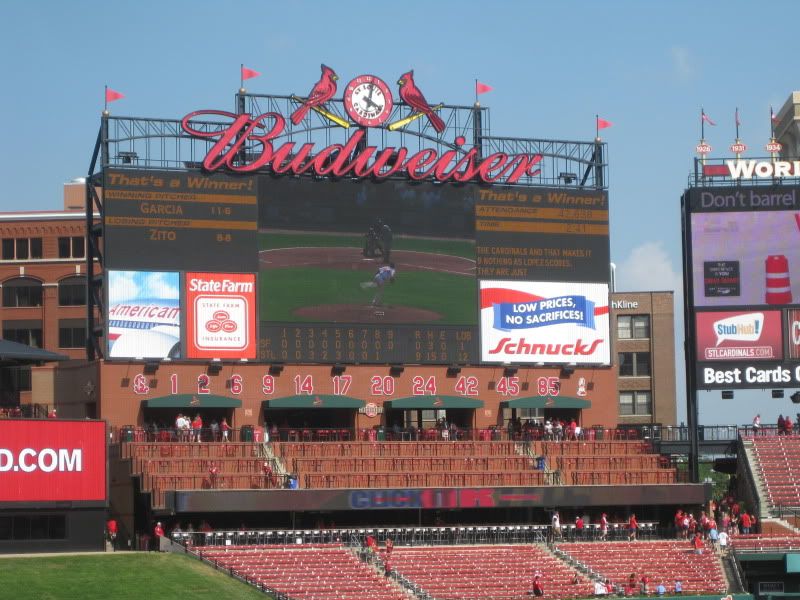 Now waiting at the Greyhound terminal. Been here 2 and a half hours already, with another 6 to go. Hurrah for 3am bus rides. Looking forward to it though, I'm of to Chicago, spending a couple days chilling out in a relatively familiar environment, and getting to catch up with my buddies I made in Chicago last year.
Written on August 23, 2010