Chilling in the Rockies
Been hanging out in Canmore with Bee for about a week now. While she slaves away at work (read: sits on Facebook all day) I've made off with Elaine and had stressfull days exploring the Canadian wilderness. Elaine, by the way, is the '89 Honda Allie bought for $600.
Actually it's worked out pretty well, she's been finishing work at about 3pm most days so we've been able to go and do some stuff together like 5 pin bowling in Banff, hiking around Lake Louise up to Mirror Lake and Lake Agnes, and again to the top of the Big Beehive, with ridiculous views over Lake Louise and across to the Plain of 6 Glaciers.
We went for a quick trip to Calgary the other night to go see The Gaslight Anthem. Glad Bee wanted to come (and she didn't even know them!) so we had a car to get there… Turned out the venue was on a university campus in the middle of nowhere, would have been fun trying to get there without it. Car privileges is a good reason to be friends with her 🙂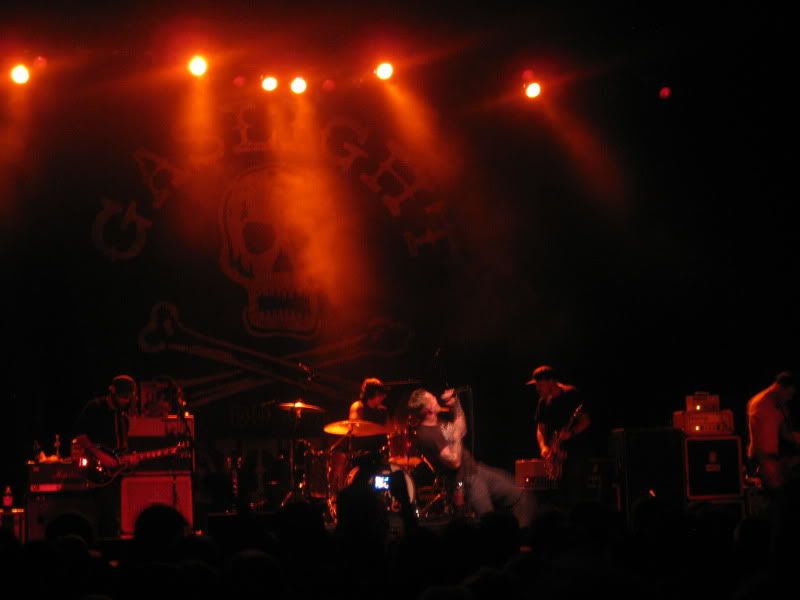 The next day we made the trip to Lake Louise for a bit of a hike around. It was pretty cold on the lake, then up the hike it started getting warm, if only from the exercise, then it went cold, and then overcast until eventually it started snowing on us! Wasn't quite cold enough to create piles of snow (sad face), but still pretty cool.
So that's all the cool stuff we did around Lake Louise. The next day while Bee was working I took myself for a drive over into B.C. for no real reason other than 'just 'cause'. Seemed like a good enough excuse for me.
There is a place in B.C, near Field, where train nerds and stupid tourists alike all converge to see a train wind through a tunnel. Riveting stuff. Of course, as the stupid tourist I am, I witnessed this amazing event for myself. Anyways, it's apparently a marvelous engineering feat, some dude decided it would be a good idea to dig a spiral tunnel through the mountain so the trains don't have to climb (or descend) at such a harsh gradient. Cool shtuff.
To finish the day off I headed for Lake Minnewanka on the way back home. Much to my disappointment, I learned that the pronunciation is such that it rhymes with Willy Wonka. I still prefer "mini wanker", and it remains the real reason why I even bothered going. Amazingly, I didn't even take a photo of any of the signs. I am such a disappointment to myself. Still, I guess it was worth it, just look at this: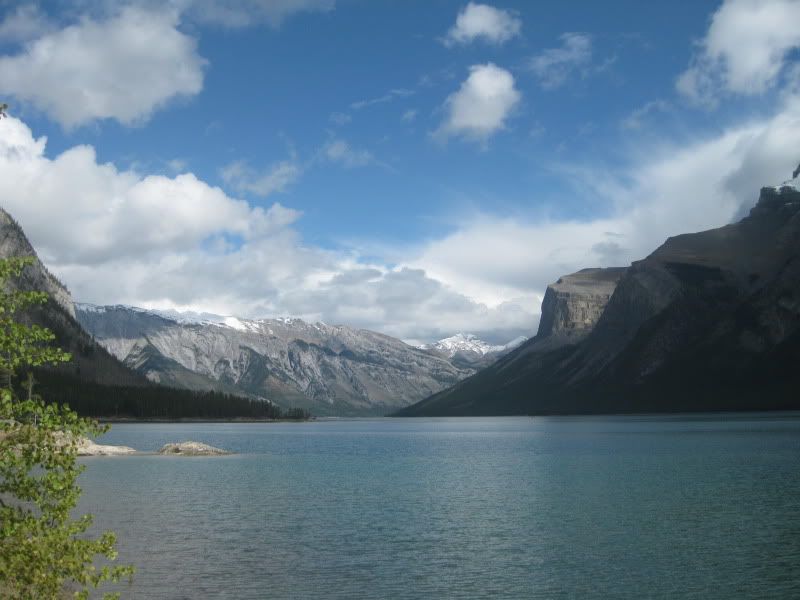 While there I also caught a glimpse of a mink. You can't see it real well in this picture, but it looks a little like a cross between a ferret and a mongoose. I want one of these even more than I want a mountain goat.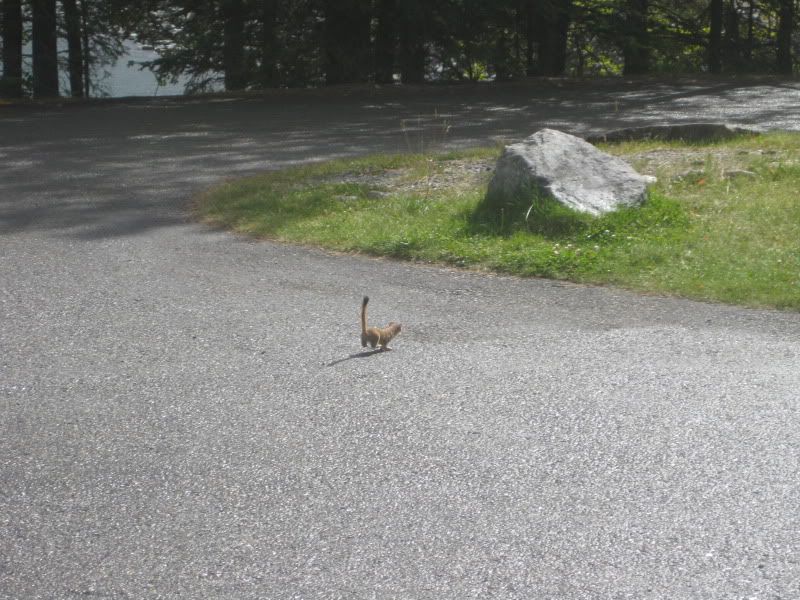 Whilst here in the mountains, there were two things I really wanted to see: bears and moose. To this point, I think I've seen just about everything but. I've come to the conclusion that bears and moose are little more than a myth created to bring in tourists.
Anyway, I'm off to Calgary for a gig tonight, then Edmonton for two nights (and gigs, of course… why else would I want to go there?!). Laters.
Written on September 12, 2010