I'm in high places!
One photo I forgot to post in the last update… One last shot (for now) of the snow-capped rockies:
Now that Bee kicked me out of her place and I'm back on the road I've been seeing quite a bit again, but I also managed to squeeze in one last hike in Canmore before I left. A short and sweet hike, but one with panoramic views over Canmore, Grassi Lakes trail has been one of my favourite so far. Even on a miserable day the place would lift your spirits immeasurably: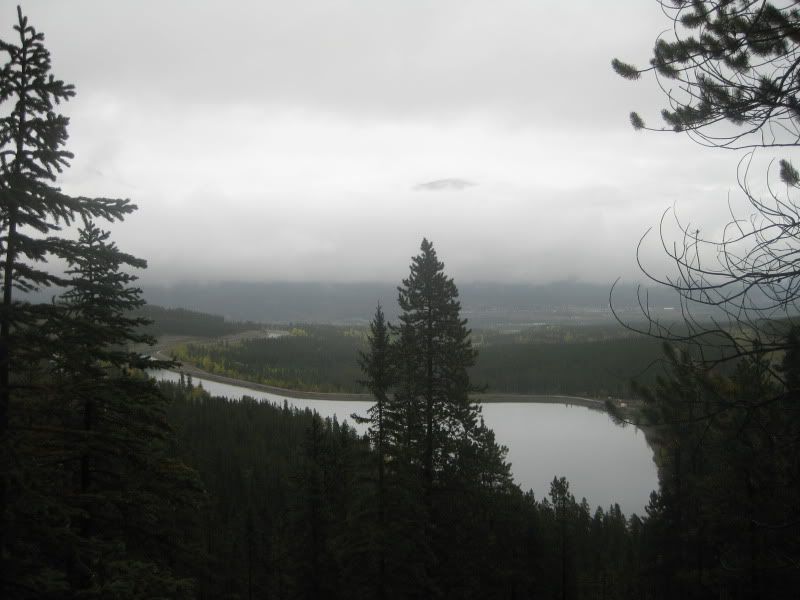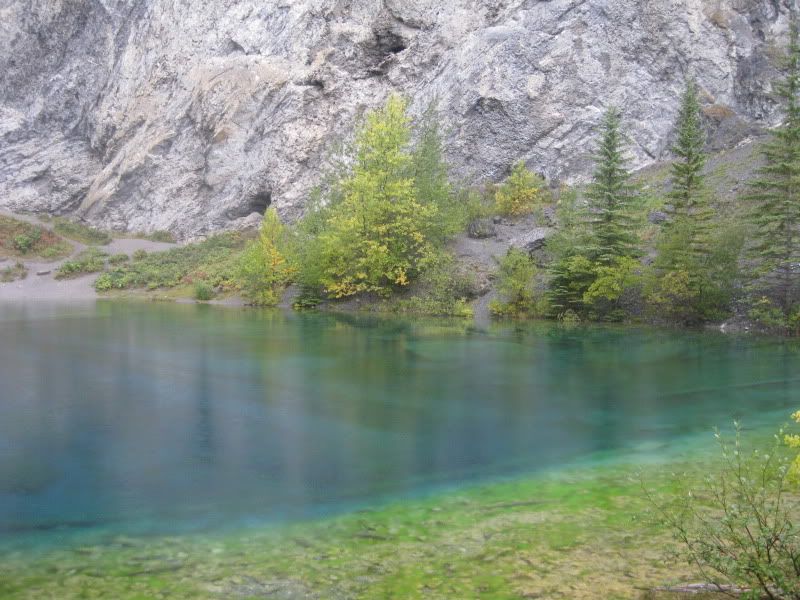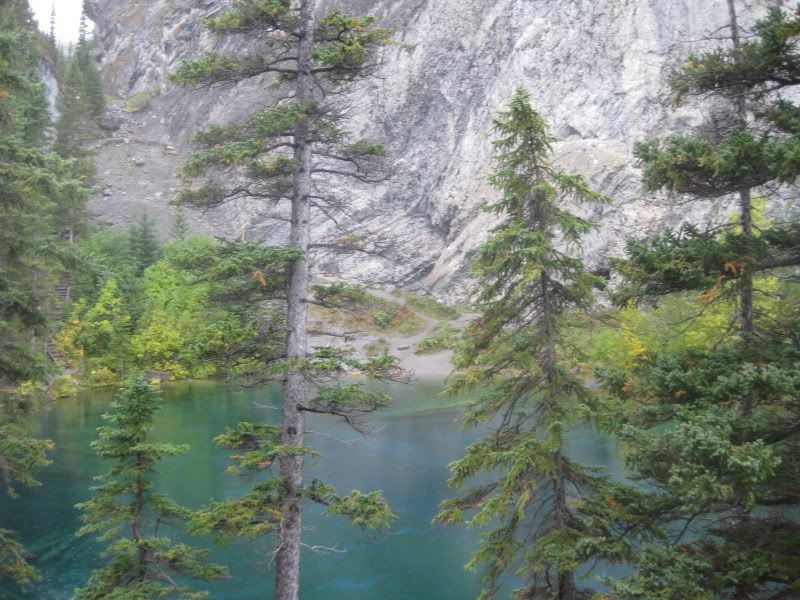 So onto Kelowna, not really knowing anything about the place except the name is a native word for Female Bear and that it sits on some bugger-off huge lake called the Okanagan. Bears and huge lakes are pretty awesome, right? I went on another hike here up Mt Knox, and I was hopeful once again that I might see bears. But no, no bears. Not even a bear track or bear poop. At this point I was pretty sure I would never see a bear in the wild. And that made me sad. Almost as sad as this.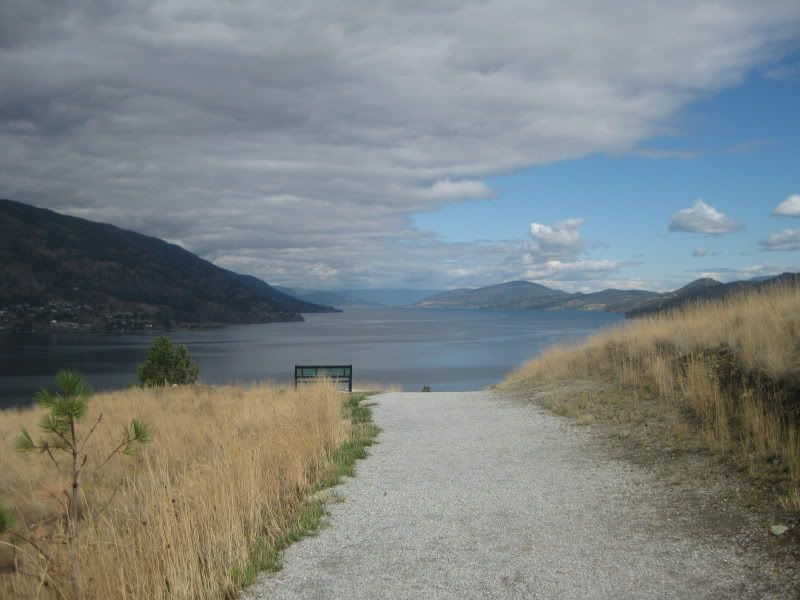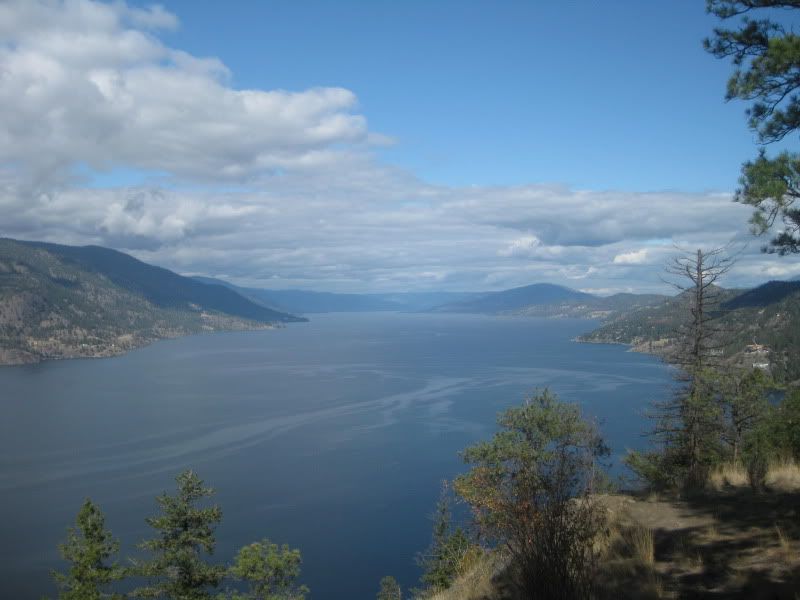 After two nights in Kelowna, it was on to Vancouver for a quick overnighter to recharge the batteries and hang out with Allie before moving on to Whistler. Sat around drinking pints of Beaver Brew (the hostel's in-house beer) and it's a damn fine drop. So much so, I may have woken up a little sore-headed the next morning before having to board the bus up here. Good times, good friends, spare change, spent weekends.
So that brings me to here. Whistler. Cold, wet, and so cloudy I can't even see the mountains. That part is a little disappointing, but Whistler Village is still a pretty sweet town. Liking it so much I'm looking at the possibility of staying here through October until I go on holidays again with Mel down south, or at the very least coming back and spending the first couple days of Oct here with Bee. Keen to do some hikes with her and do some of the adventure activities.
Last night I caught Hot Hot Heat, and as much as I really like their stuff, I think I'm giving up on their live show. If they're not playing terrible songs off their bad records, they're murdering their great songs from their brilliant albums. But hey, it was a night out and it was fun, AND AND AND AND AND!!! My first sighting of a wild bear! So I do believe they exist now! He was running amok (well, scavenging) through the streets of the village before a ranger shooed him up into the hills. Pretty dark so I didn't see much, then two minutes later, ANOTHER BEAR! I want one as a pet, he seemed harmless enough. Now for bad lighting and bad photography: bear caught on camera…
And while I'm at it, a couple of photos of Whistler: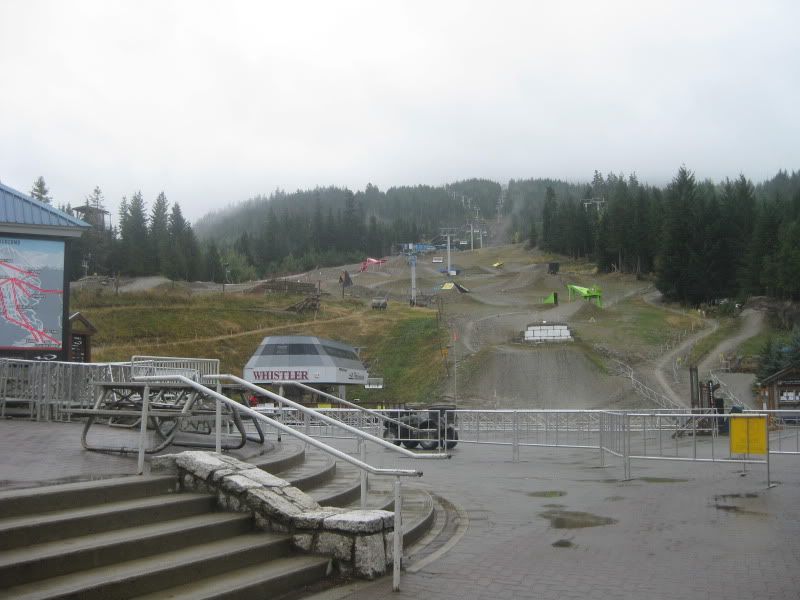 Heading to Nanaimo tomorrow, then another city or two on Vancouver Island after that.
Written on September 24, 2010