Arrival in Vancouver
It's been a little over a week now that the 'couver has been my home, slowly getting myself organised with all that really fun stuff like a Social Insurance Number, bank account, local cell phone number and all those kinds of goodies. Other than that, it's been a really chilled out time so far, lots of sleep ins, seeing bands, and cooking myself meals fit for a king… a king who can't really cook very well. I think I attempted my most complex meal ever last night, pumpkin and mushroom risotto. If you like your rice a little crunchy with a slight burnt… flavour through your risotto, then it ruled!
And this morning I even attempted French Toast again after my dismal effort the other day. Being the awesome chef I am, I learned from mistakes made last time and today's batch was intense! The secret is copious amounts of cinnamon sugar. BEST!
Anyway, enough about my mad skillz and onto the amazing place that is my home: VAN-FREAKING-COUVER!
Caught up with Allie on Sunday to visit the aquarium, at an agreed 9:30am (opening time) but naturally I turned up late… about 10 mins, so not too bad. Allie's not there, so I text her to tell her I'm there and wait. And wait. And wait. After about 30 mins of waiting I text again assuming she's probably slept in… and whaddya know? Haha, all good, she starts making her way over and I chill out in the park, playing on the swing set while waiting for her. In the end it was good she was late, the swing set was a roaring good time! I'm serious, too.
The aquarium was nothing amazing, pretty small by the standards of most aquariums I've been to before. But get this: They had birds, monkeys and even snakes. In an aquarium. Go figure.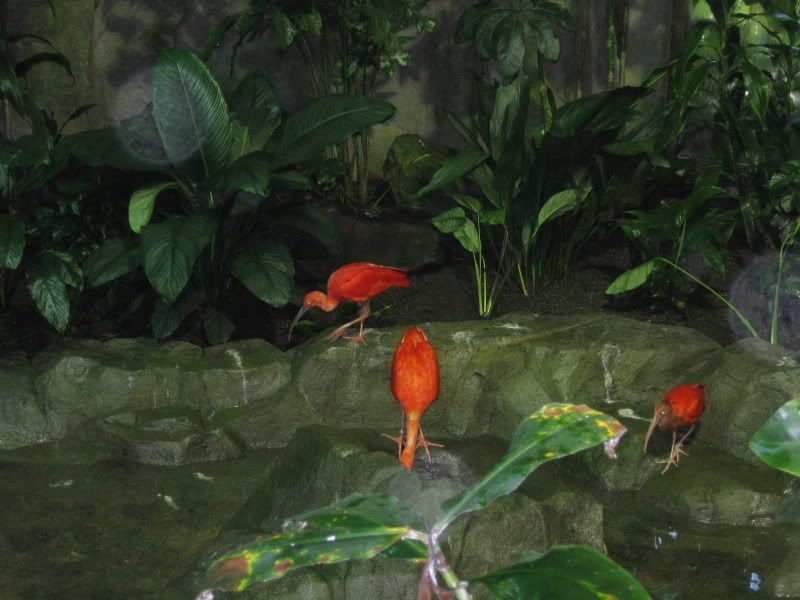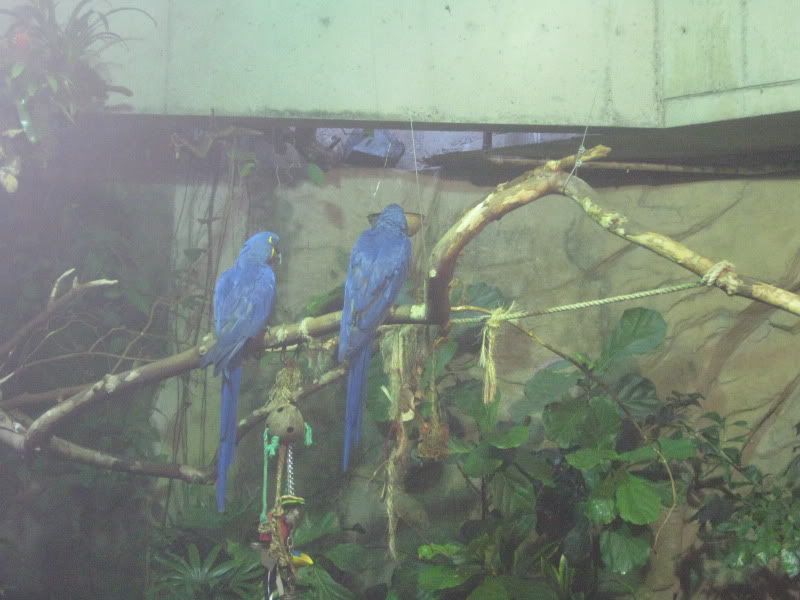 Along with the birds, you had the standard fish, dolphin and whale type displays. The Beluga whales were pretty rad little guys and they had massive double chins.
Allie and I had fun getting to act like big kids for the day. Naturally, we took part in all the exhibits designed for kids and there was no stopping us from playing with starfish and sea cucumbers in the touch pool… all in the area signposted as being "for kids under 8." Under 8 what? We figured it was open to interpretation and went in anyway.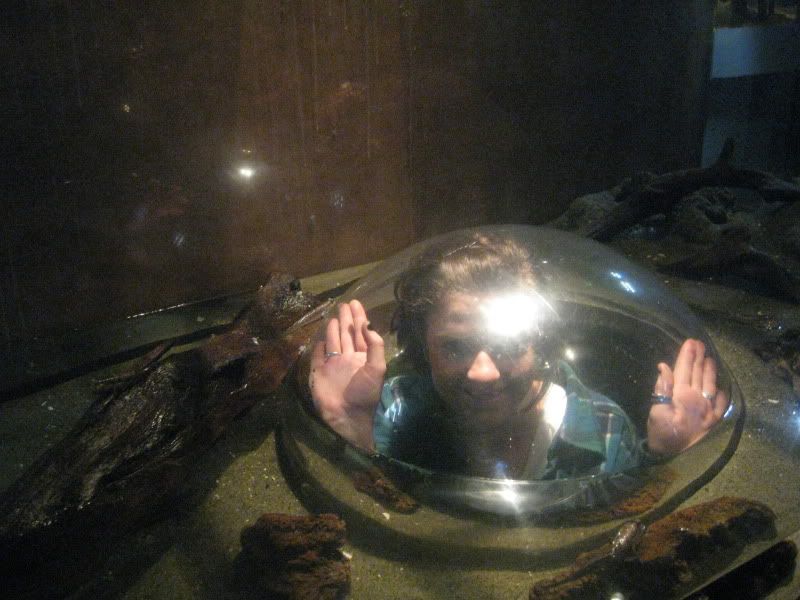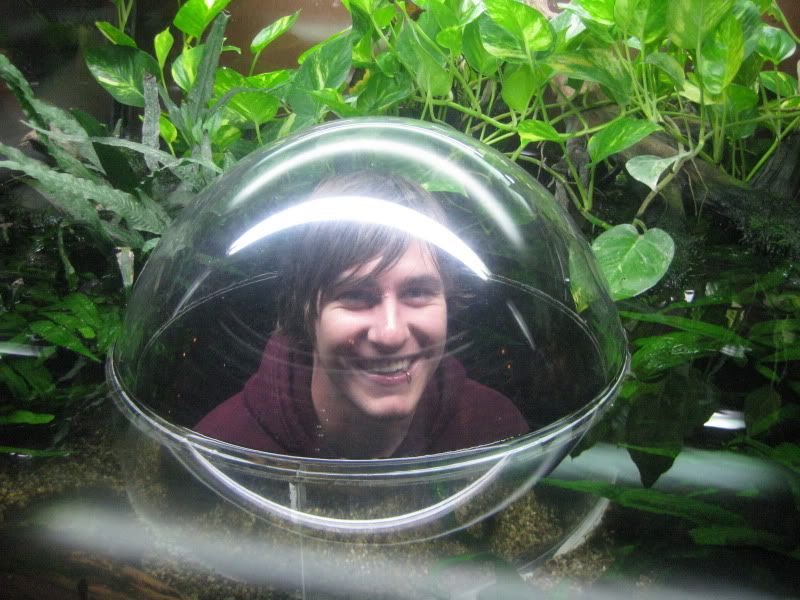 All in all, an enjoyable experience in Vancouver Aquarium.
On a different note, the other day I discovered there is a regional park only about 4-600 metres from my place. And by 'regional park,' I mean HUMUNGOUS FOREST in the middle of suburbia. It's really quite awesome, and I checked it out briefly yesterday. It was a pretty overcast day, so in the depths of the forest it became quite dark, and damp, and walking through there alone was actually kind of creepy. Creepy factor multiplied by having seen a poster the other day mentioning a murder that had occurred in the forest and that they can't rule out it wasn't a random act of violence. But I'm pretty tuff, so I figured I would be ok. And I was. TUFF!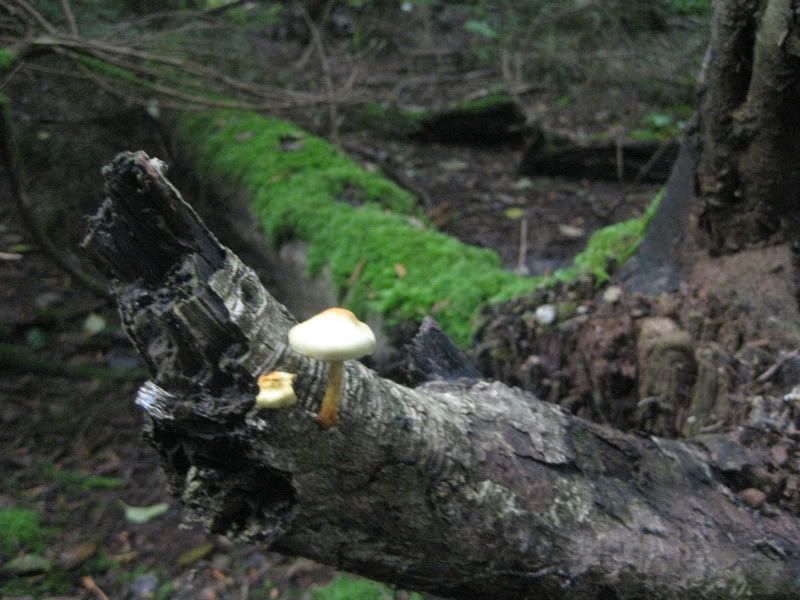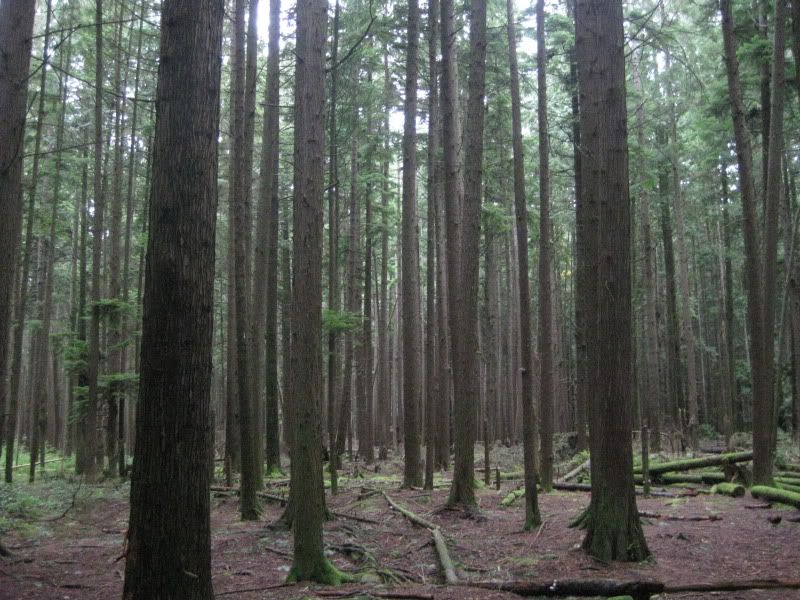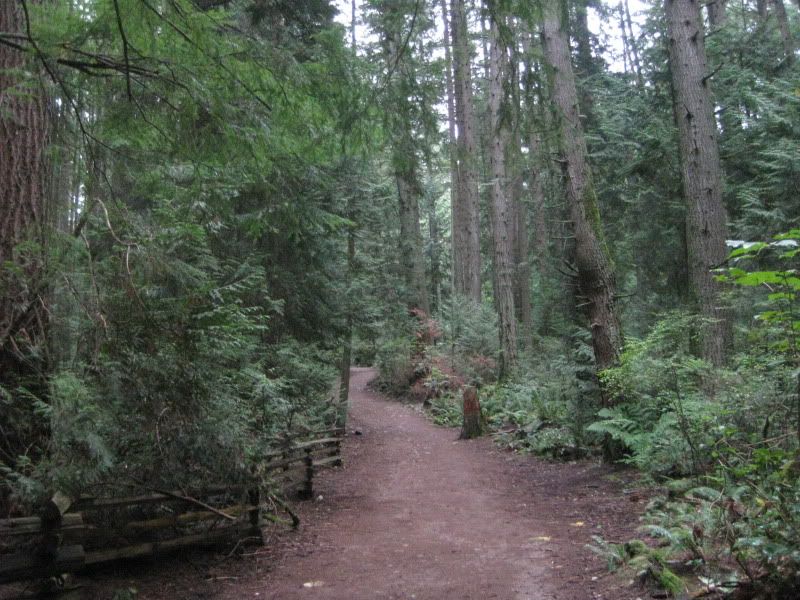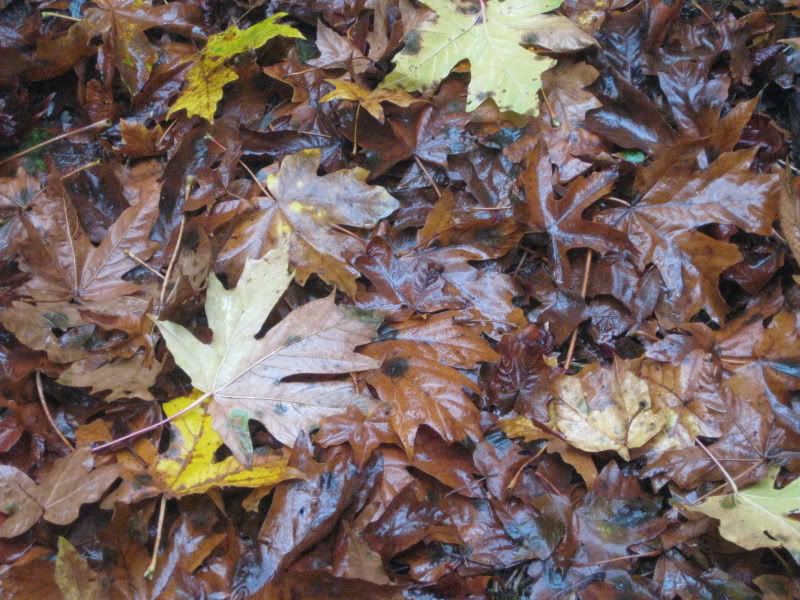 I'll definitely be going back a few more times before I have to leave this place. I am going to miss it something severe.
And lastly, my little buddies with their presents from their awesome uncle:
Written on October 12, 2010