Glastonbury 2011
What a festival! I vowed to come back again some day, and two years after the original pilgrimage I was back at Worthy Farm with 100-odd thousand of my closest friends.
It all started in London where I caught up with Bee and Allie and soon to be followed by Drew for a couple days of some r&r before our five day weekend with very little of anything even resembling rest. While my compadres hit up the usual tourist spots along the Thames I spent my time getting all science-y in the Museum of Science, and promptly returned to the hostel to play with chemicals.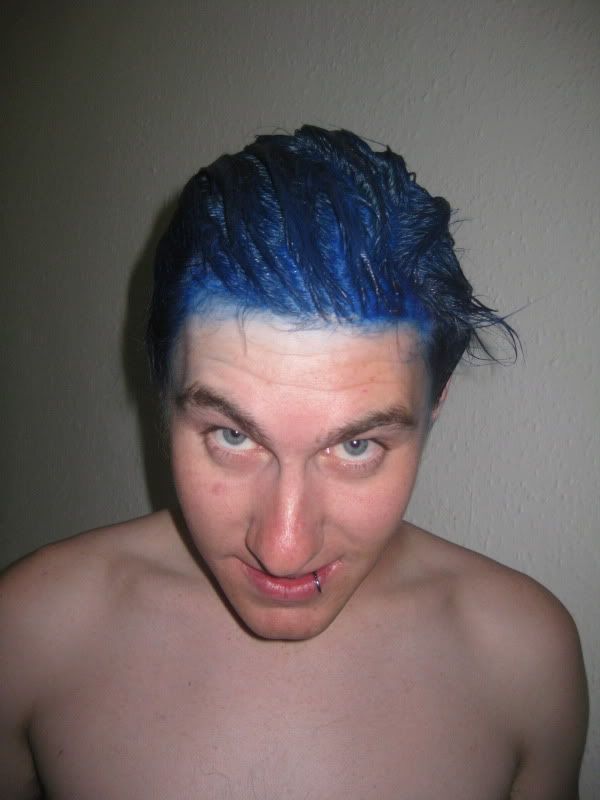 Wednesday morning we crammed onto the party bus for the four hour journey out to Glastonbury… then a 2 hour line-up through mud with 30kg backpacks and a cripple to boot.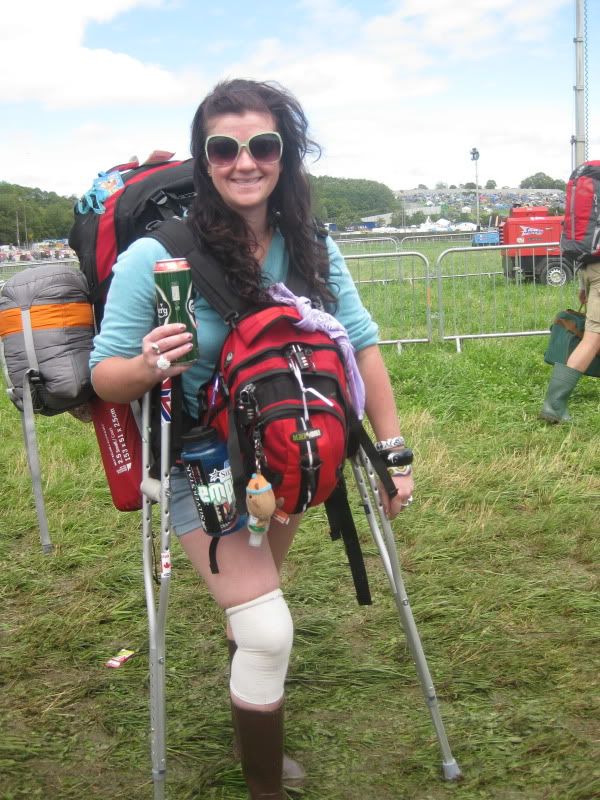 Trudging through seemingly endless fields and dodging the plethora of tents we somehow caught up with old mate Mikey, my pal from Bristol who I somehow see more of these days than I did when he was living in Australia. He's a good dude who's always doing his best to make everyone happy and create the best atmosphere for everyone.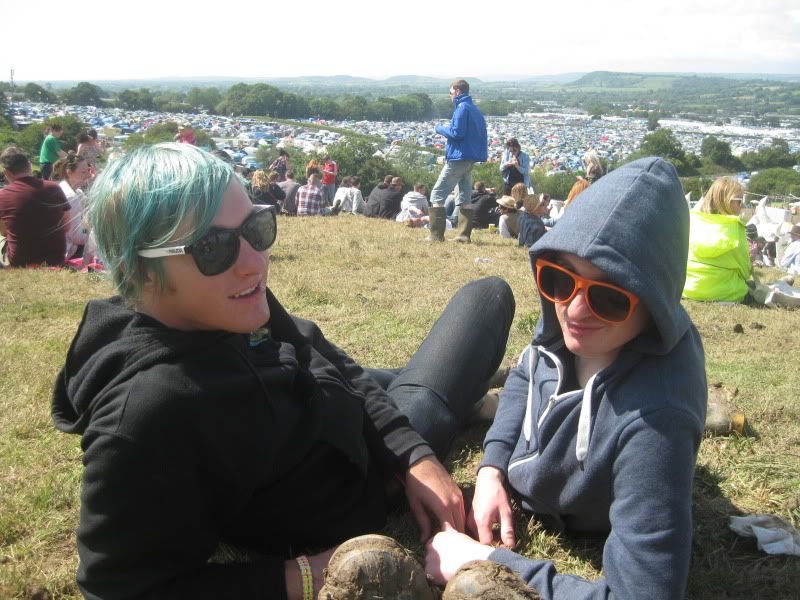 If one thing is a certainty in England it's rain, and the one thing we could reasonably wish for was a dry camp setup and pack up. Thankfully the weather held out to this request, then made good on it's own promise to hammer down on the first night just so it could ensure some deliciously sloppy walkways for the rest of the week.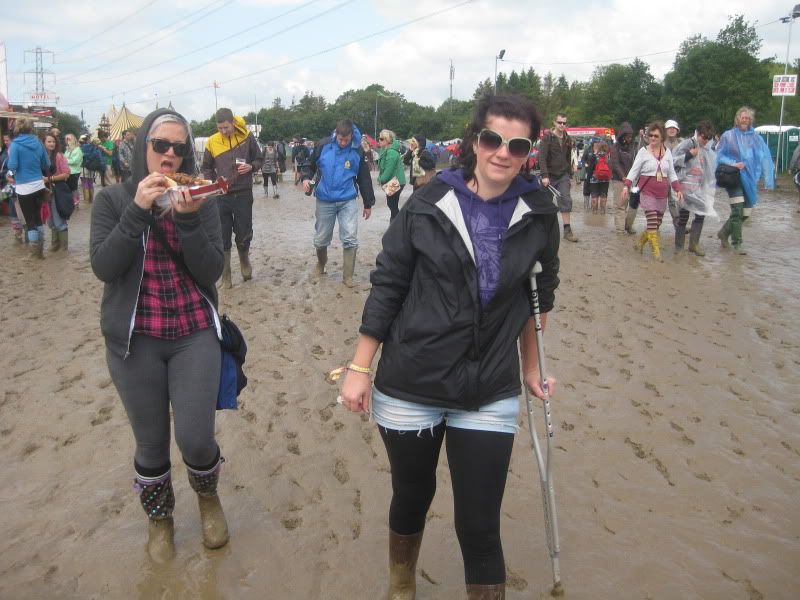 It rained a little on the Friday evening too, but for the most part it was a relatively dry festival.
U2 put on a pretty sweet performance which I wasn't expecting, they even had a (supposedly) live cross to an astronaut on the international space station aired on the big screen to introduce Beautiful Day.
Coldplay seemed to be the talk of the festival but with a show that hasn't really changed in two years it was a little tired. The setup also made it impossible to do things like playing on a tiny stage in the middle of the crowd like they had been doing on the Viva La Vida tour previously.
It seemed like quite a lot of people were pretty keen to catch Beyonce and I won't lie I was one of them. Always keen to check out acts at festivals that I probably wouldn't pay good money to see at their own concert and I figured she'd have a pretty elaborate stage show worth seeing, even if only for a couple songs. She kicked off the set with Crazy In Love and All The Single Ladies, so I guess I was "lucky" (?) to see her sing her two biggest hits but I was pretty unenthused about it all, her show was elaborate as  expected but didn't seem to translate too well to a massive festival stage. The punters seemed to enjoy it, but I figured I'd have a better time with Queens of The Stoneage (good choice).
Other highlights were Morrissey, who played a great set and I am super stoked to be able to now cross off my list, Jimmy Eat World, Gaslight Anthem, OK Go and The Wombats.
Of notable mention was Pulp who played a not-so-secret set on the Park Stage which had become so packed with punters they ended up closing it off so no more people could enter. Bee and I made it in, but to say we "saw" the band might be stretching it a little. I may have caught a glimpse or two through the ridiculously thick crowd.
City and Colour was a bit of a snoozefest and a disappointment after the great set I caught by him/them in Edmonton last year. I'm not really getting why Dallas keeps getting more and more popular while his music is getting more and more dull. Where are the hooks? Anyhoo…
Here's a list of the acts I managed to catch over the week:
Thurs 23
With Love From Humans!
Fri 24
GroupLove
Brother
Metronomy
Two Door Cinema Club
Wu-Tang Clan
The Wombats
Warpaint
BB King
Biffy Clyro
Morrissey
Primal Scream
U2
Sat 25
Tame Impala
The Gaslight Anthem
Graham Coxon
Jimmy Eat World
Pulp ("special guests")
The White Lies
Coldplay
Fujiya and Miyagi
Sun 26
The Joy Formidable
OK Go
Paul Simon
The Eels
TV On The Radio
Kaiser Chiefs
City & Colour
Queens Of the Stoneage
Beyonce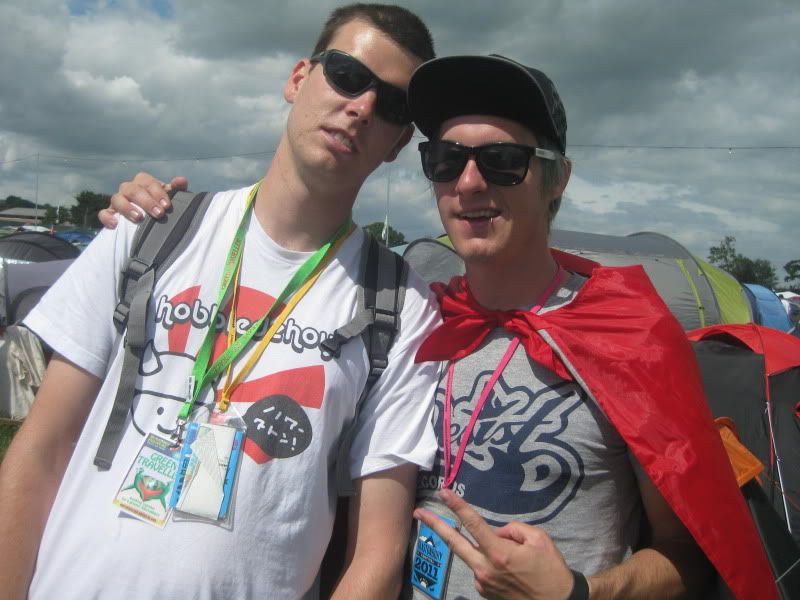 Written on August 7, 2011