Dumb things done while travelling
Every now and then I am reminded of an old travel memory and I look back on some of the dumb things I did without realising it at the time, like the time I visited Denton, Texas.
Denton is a city on the outskirts of the Dallas-Fort Worth metro area, about a 40 minute drive directly from downtown Dallas. My adventure there was the result of a free-plan trip around the US with an unlimited Greyhound bus pass. I had originally intended to head to Austin but after being unable to secure accommodation I quickly worked on a backup plan, which at that time usually meant asking myself 'which close-ish city is a band playing so that I have something interesting to do tonight?'.
So of course, a band I had some passing interest in was playing in Denton that night. A quick Google later and I discovered I could get some relatively cheap motel accommodation, plus I had the bus pass that wasn't going to cost me anything extra to get there, so off I went.
Now keep in mind I was backpacking, so when I say a cheap motel, I mean pretty much the cheapest accommodation available. It wasn't actually that bad but it definitely wasn't ideally located. You know the type, just off the highway, nowhere near the city they purport to be in.
As for the venue, it was out in the back of a run down industrial estate and right next to the train tracks. Just imagine this place at night.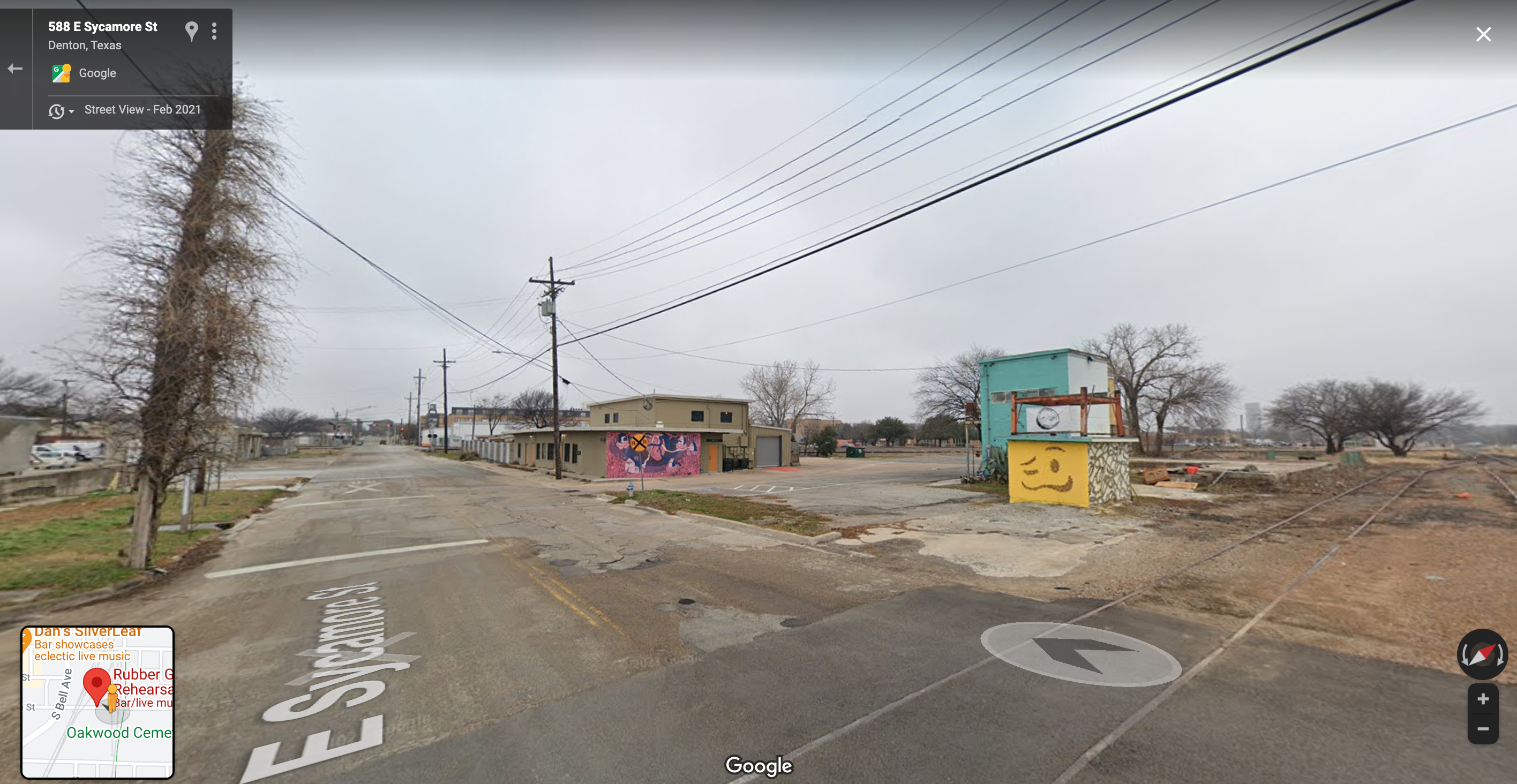 To set the scene a little more, it's 2010 and there's no Uber, I'm on a backpacker's budget so there's no way I'm bothering with a taxi, and don't forget I'm staying at a highwayside motel far from the centre of town, and Google Maps wasn't so great with the public transport directions so a bus wasn't a simple option either. Obviously this is a walking situation!
Quick recap on the situation: Random Texas town, no transport, poorly-lit industrial areas… So the other day I was reminiscing on on all of this and I got to thinking. The whole premise of the situation was kind of dumb, but now with the benefit of hindsight just how dumb was this adventure?
For a start, it's 4.2 miles (6.7km) each way from the motel to the venue, in a city I have zero familiarity with.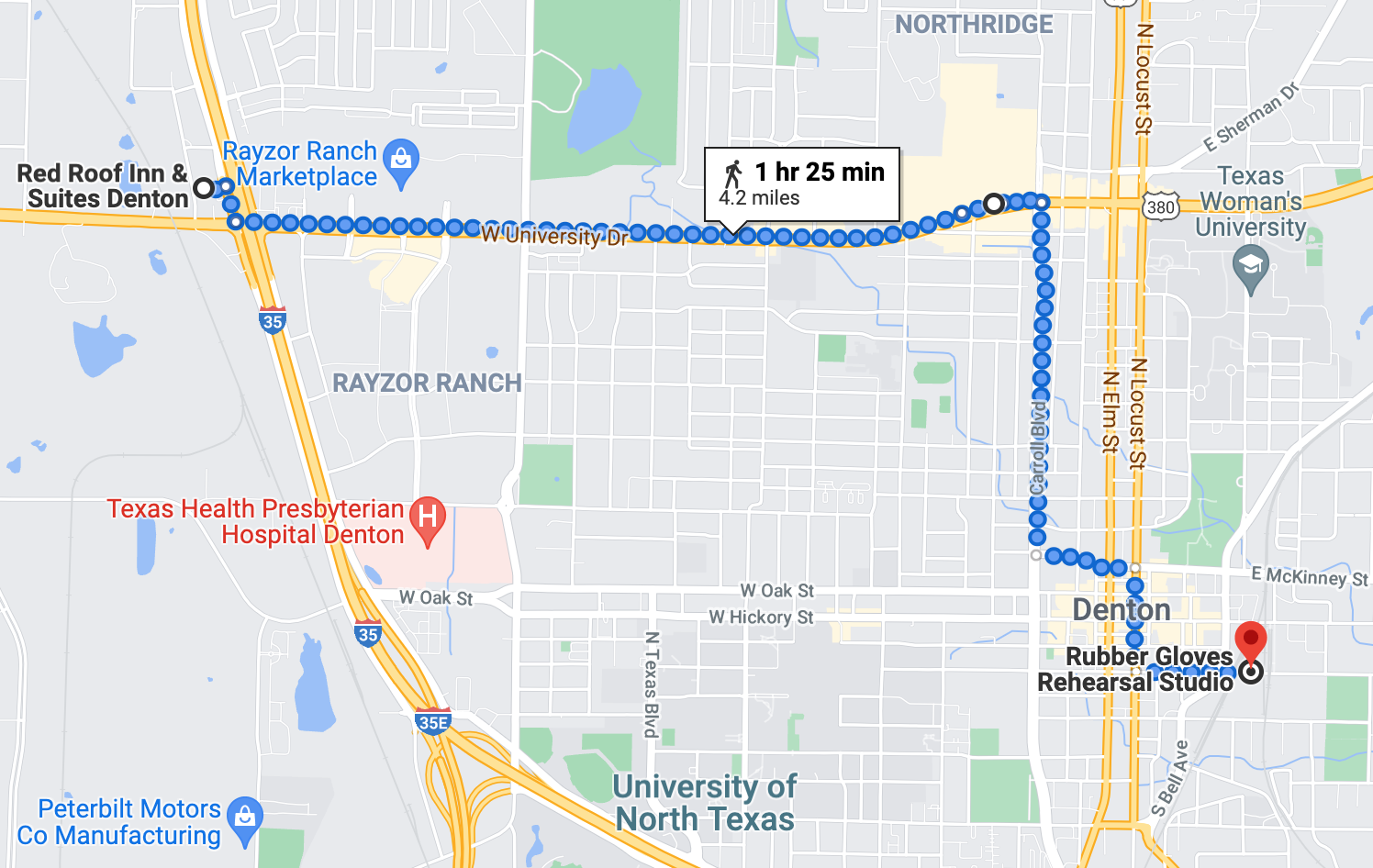 It was the middle of summer and part of the walk to the show was through undeveloped land, covered in tall grass.

And while reflecting on all of this, I thought maybe I should google "How safe is Denton, TX?"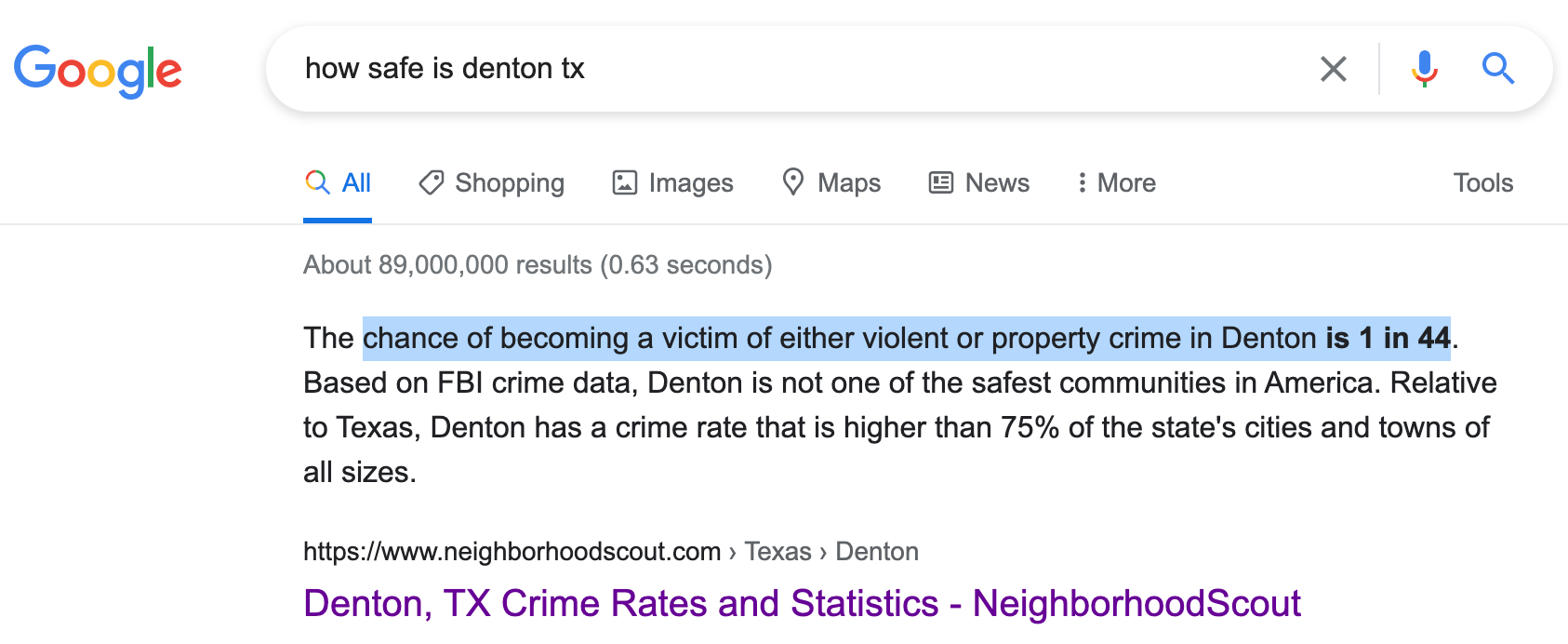 Grim. Oh, what's this, a map overlayed with data displaying areas of highest crime?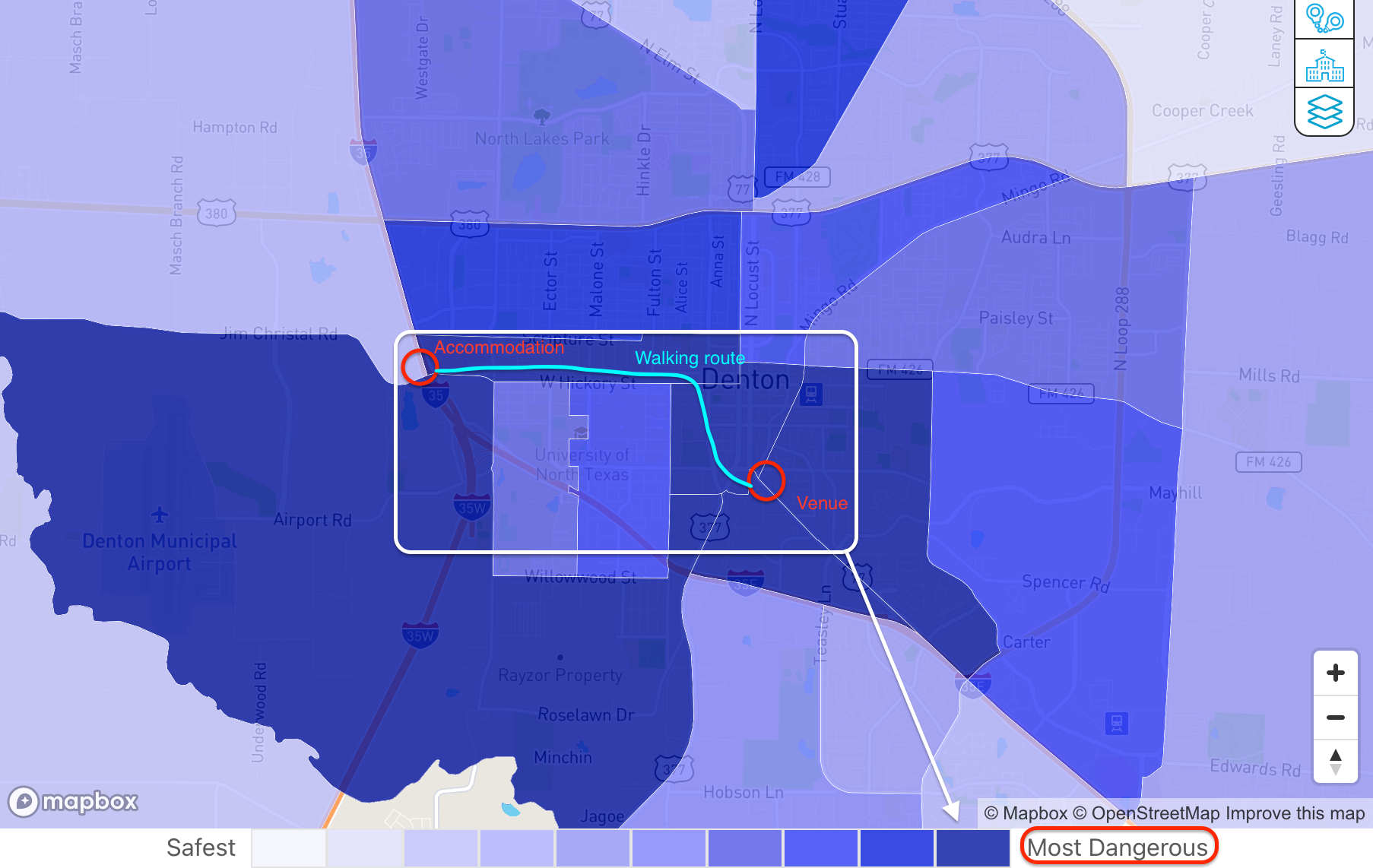 Oh.